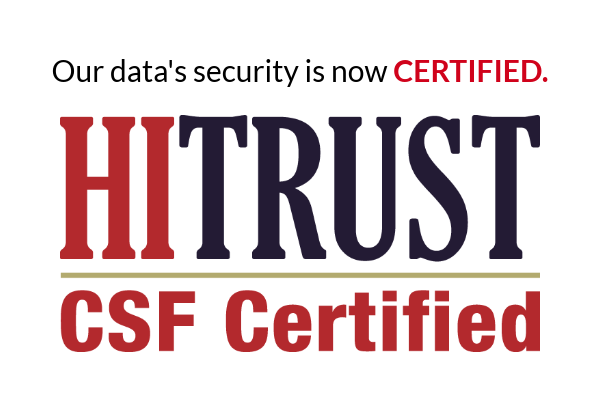 05 Jul

ProTPL Platform Achieves HITRUST Certification to Manage Risk and Improve Security

Syrtis Solutions is proud to announce that its ProTPL platform has attained certification by the Health Information Trust (HITRUST). Through the inclusion of state and federal standards and incorporating a risk-based approach, the HITRUST CSF helps organizations meet key regulations and requirements for protecting and securing sensitive private healthcare information.

"Syrtis Solutions' customers trust our commitment to security. Achieving HITRUST certification for ProTPL's underlying infrastructure is a further extension of our commitment to honoring that trust," said Steve Konsin, CEO of Syrtis Solutions. "Even though we have consistently maintained the highest levels of risk management to protect sensitive healthcare information, we realized how important it was to operate under the HITRUST third-party validation which has become the benchmark certification in the healthcare industry."
About the ProTPL Platform
Most Medicaid beneficiaries do not have any other forms of health insurance; however, there is a subset of the population that have a primary payer, such as employer-sponsored insurance or Medicare. As a 'payer of last resort' Medicaid must always pay last if other insurance exists. This is defined as third party liability (TPL), with the other payer being the third party that is liable for the coverage.
The inability of Medicaid plans to identify primary insurance before claims are paid improperly has been a chronic challenge due to antiquated technology, siloed data systems, and network latency. Consequently, inefficient post-payment recovery processes are needed to recoup the improper claims payments. The practice of 'pay and chase' has become normalized with an entire multi-billion dollar industry built around it even though cost avoiding payments of claims and routing them to the proper payers is the only way to ensure federal dollars are not paid in error. To address this problem, Syrtis developed ProTPL.
ProTPL provides Medicaid plans with a technology-based solution to prospectively identify TPL on its members to cost avoid claims payments. ProTPL has been adopted by leading Medicaid fee for service and managed care plans along with the Department of Defense due to its exclusive prospective methodology and the speed in which it delivers active and accurate eligibility data. The deployment of ProTPL has made tremendous strides in minimizing improper claims payments for payers of last resort.