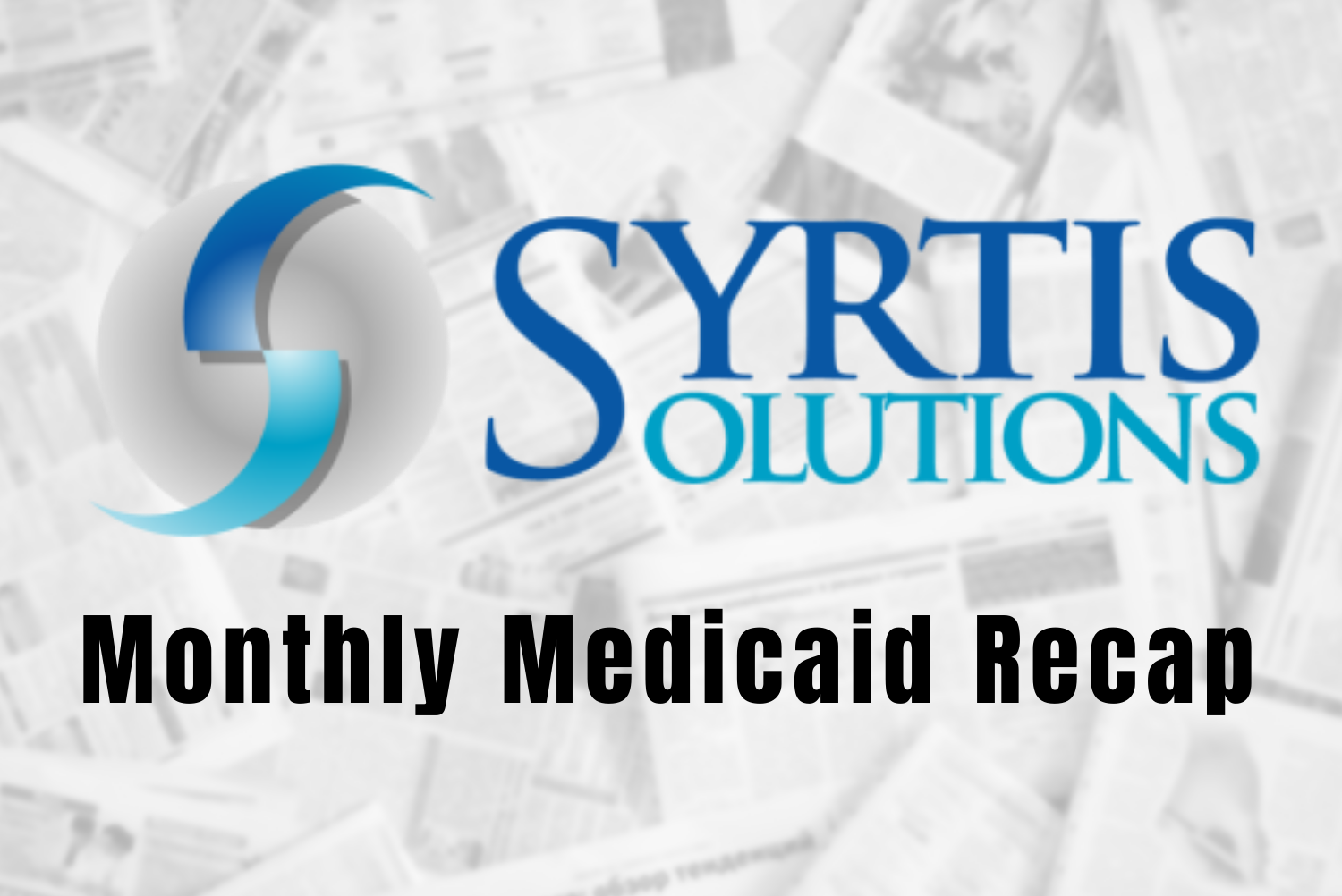 13 Sep

MEDICAID NEWS RECAP – AUGUST 2022

Syrtis Solutions distributes a monthly Medicaid news summary to help you stay up-to-date. The monthly roundup focuses on developments, research, and legislation that relates to Medicaid program integrity, cost avoidance, coordination of benefits, improper payments, fraud, waste, and abuse. Below is a summary of last month's Medicaid news.
---
Centene Corporation ( NYSE: CNC) announced today its Mississippi subsidiary, Magnolia Health Plan (Magnolia), has been awarded the Mississippi Division of Medicaid (DOM) contract. Under the new contract, Magnolia will continue serving the state's Coordinated Care Organization Program, which will consist of the Mississippi Coordinated Access Network (MSCAN) and the Mississippi Children's Health Insurance Program (CHIP).