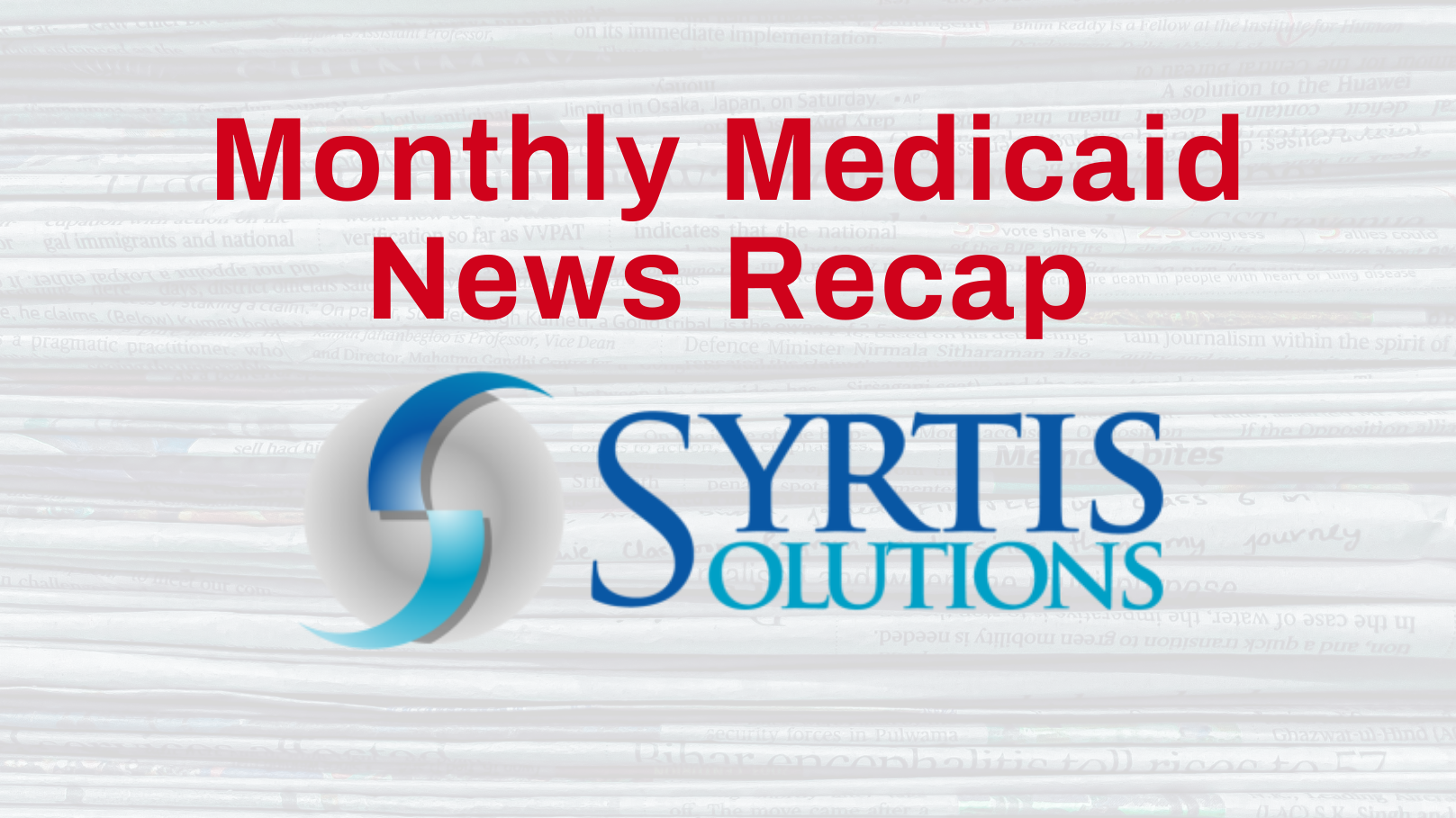 01 Apr

MEDICAID NEWS RECAP – MARCH 2021

Syrtis Solutions distributes a monthly Medicaid news summary to help you stay up-to-date. The monthly roundup focuses on developments, research, and legislation that relates to Medicaid program integrity, cost avoidance, coordination of benefits, improper payments, fraud, waste, and abuse. Below is a summary of last month's noteworthy Medicaid news.
---
Bass, Berry & Sims attorney Angela Humphreys—Chair of the Healthcare Practice and Co-Chair of the Healthcare Private Equity Team—sat down virtually with Paul Keckley—a healthcare policy analyst, industry expert and Managing Editor of The Keckley Report —to discuss the anticipated healthcare policy changes under the Biden administration and what impact these changes could have on the healthcare industry.