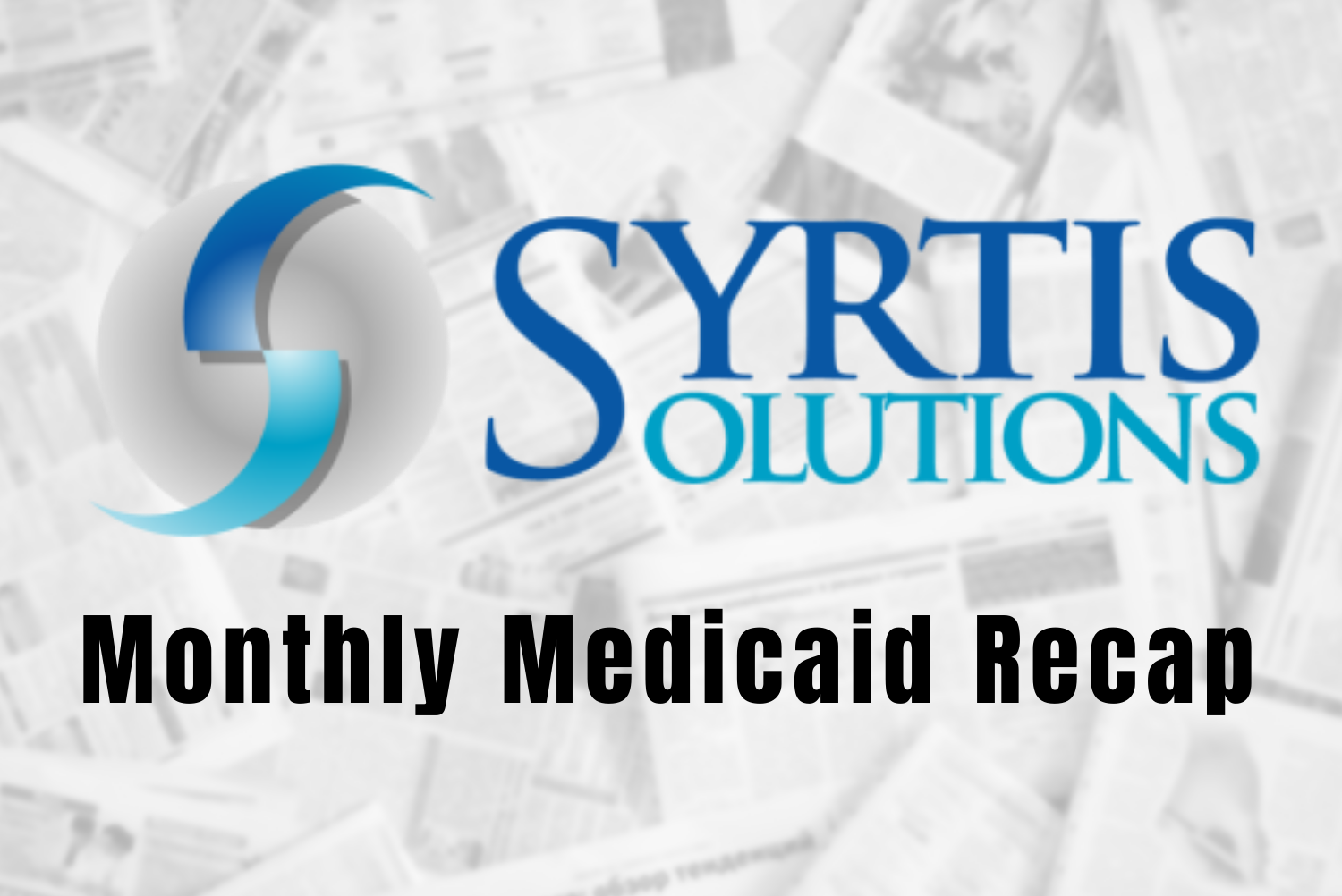 05 Apr

MEDICAID NEWS RECAP – MARCH 2022

Syrtis Solutions distributes a monthly Medicaid news summary to help you stay up-to-date. The monthly roundup focuses on developments, research, and legislation that relates to Medicaid program integrity, cost avoidance, coordination of benefits, improper payments, fraud, waste, and abuse. Below is a summary of last month's Medicaid news.
---
Why will MCOs be important with PHE unwinding? Medicaid managed care organizations (MCOs) deliver care to more than two-thirds of all Medicaid beneficiaries nationally. Medicaid MCOs (also referred to as managed care plans) may be in contact with enrollees as they provide care coordination and other member services (e.g., health education and promotion, call center support) and may conduct periodic outreach to promote appropriate use of care (e.g., to encourage prevention, wellness, and early intervention).
Arizona will soon resume disenrolling state residents no longer eligible for coverage through Medicaid and a related program for children and that many people currently enrolled will need to go through a process to see if they remain eligible, officials said Tuesday. The Arizona Health Care Cost Containment System generally hasn't disenrolled beneficiaries since the pandemic began in March 2020 unless they moved out of state, voluntarily disenrolled, aged out of the children's program or died, an agency statement said.
The state of Michigan is pushing back on audit findings estimating the Department of Health and Human Services made about $2.4 billion in improper payments to Medicaid and Child Health Insurance Program recipients. The state is alleged to have paid out roughly $1.5 billion in improper payments to beneficiaries who weren't eligible and another more than $800 million to recipients whose case files were missing documentation of eligibility, according to Auditor General Doug Ringler's office.
The Centers for Medicare & Medicaid Services (CMS) developed the Payment Error Rate Measurement (PERM) program to measure improper payments in Medicaid and the Children's Health Insurance Program and produce error rates for each program, including a review of the eligibility component of Medicaid. CMS recently made substantive changes to its PERM program, which included hiring a contractor to perform PERM eligibility reviews.