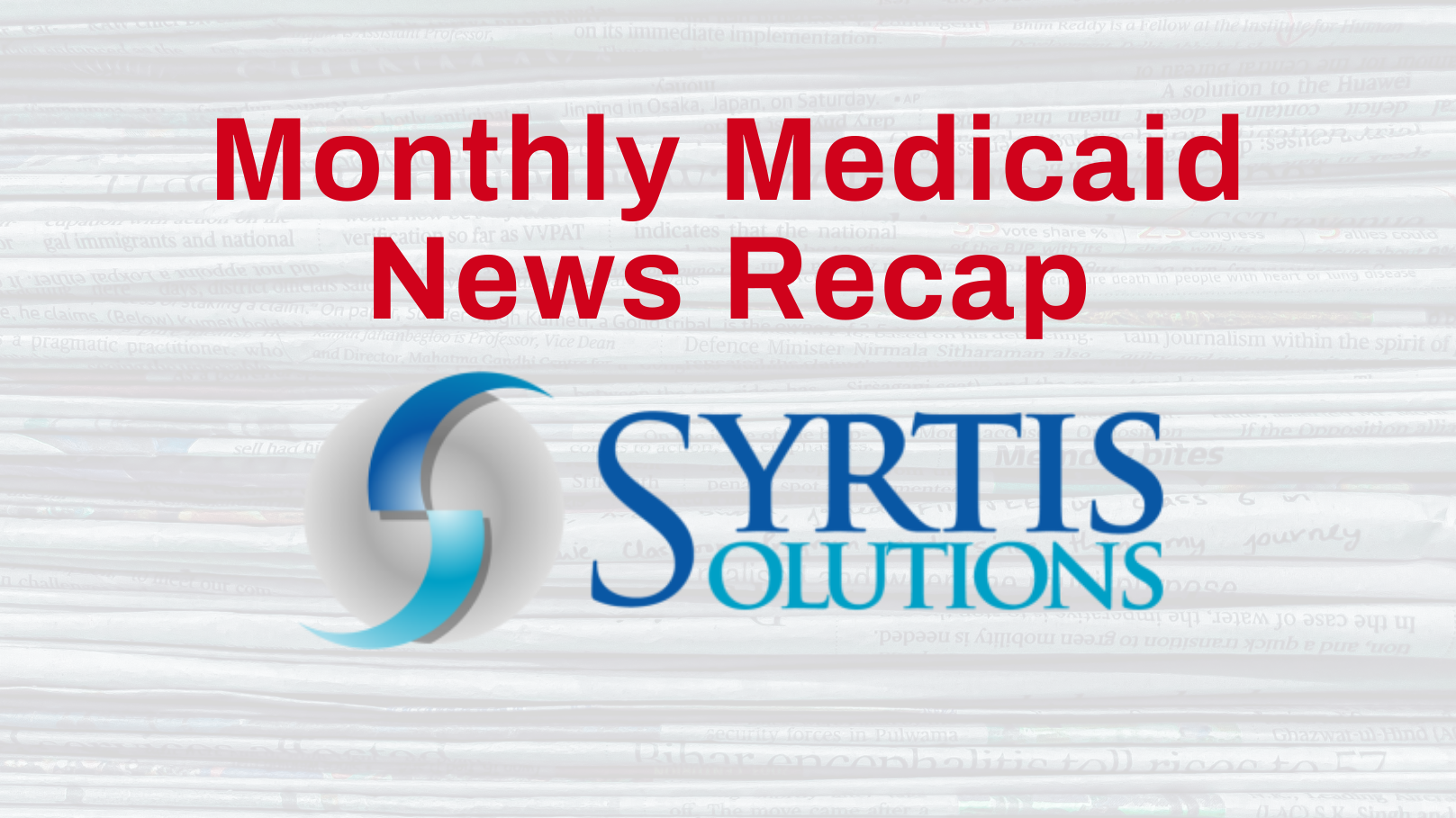 02 Dec

NOVEMBER MEDICAID NEWS RECAP

Syrtis Solutions distributes a monthly Medicaid news summary to help you stay up-to-date. The monthly roundup focuses on developments, research, and legislation that relates to Medicaid program integrity, cost avoidance, coordination of benefits, improper payments, fraud, waste, and abuse. Below is a summary of last month's noteworthy Medicaid news.
---
Ohio's Medicaid system may have paid out hundreds of millions of dollars in improper claims last year to ineligible patients, due to glitches with the state's computerized enrollment system, according to a new state audit. As part of a review of 27 counties, the Ohio Auditor's Office found 16 out of 324 Medicaid customers, or 4.9 percent, shouldn't have been eligible to enroll in the program. That translated to only $39,135 in improper payments. But extrapolating that number to the state's overall enrollment numbers, it would translate to as much as $455 million, state Auditor Keith Faber said. State auditors couldn't determine why people who should have been ineligible were allowed into the system.