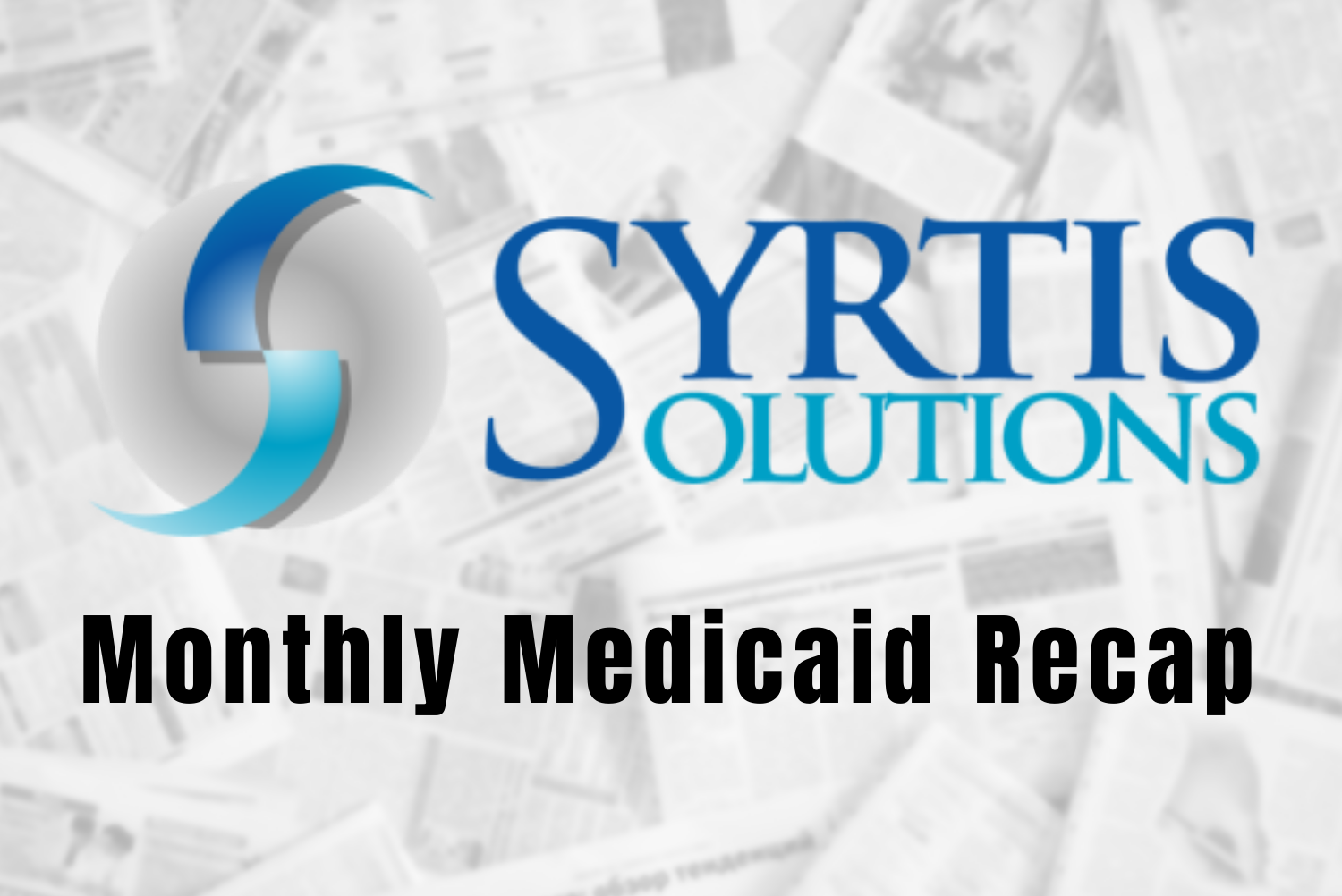 04 Aug

MEDICAID NEWS RECAP – JULY 2022

Syrtis Solutions distributes a monthly Medicaid news summary to help you stay up-to-date. The monthly roundup focuses on developments, research, and legislation that relates to Medicaid program integrity, cost avoidance, coordination of benefits, improper payments, fraud, waste, and abuse. Below is a summary of last month's Medicaid news.
---
In normal times, about 35,000 people drop off the government health insurance plan for the needy each month, usually because someone in their household got a new job and they no longer qualify. But since the coronavirus pandemic, and a federal public health emergency declaration more than two years ago, no one has lost their Medicaid benefits. Colorado has added nearly 500,000 people to its Medicaid rolls since early 2020, an increase of 32%.
In its request for an extension of its Section 1115 Medicaid demonstration waiver, Washington state said it plans to develop a"Taking Action for Healthier Communities (TAHC)" program that will create 10 "Community Hubs" to further invest in multi-sector, community-based partnerships and approaches to better support individuals and families. The state's initial waiver, called the Medicaid Transformation Project (MTP), was approved in January 2017.