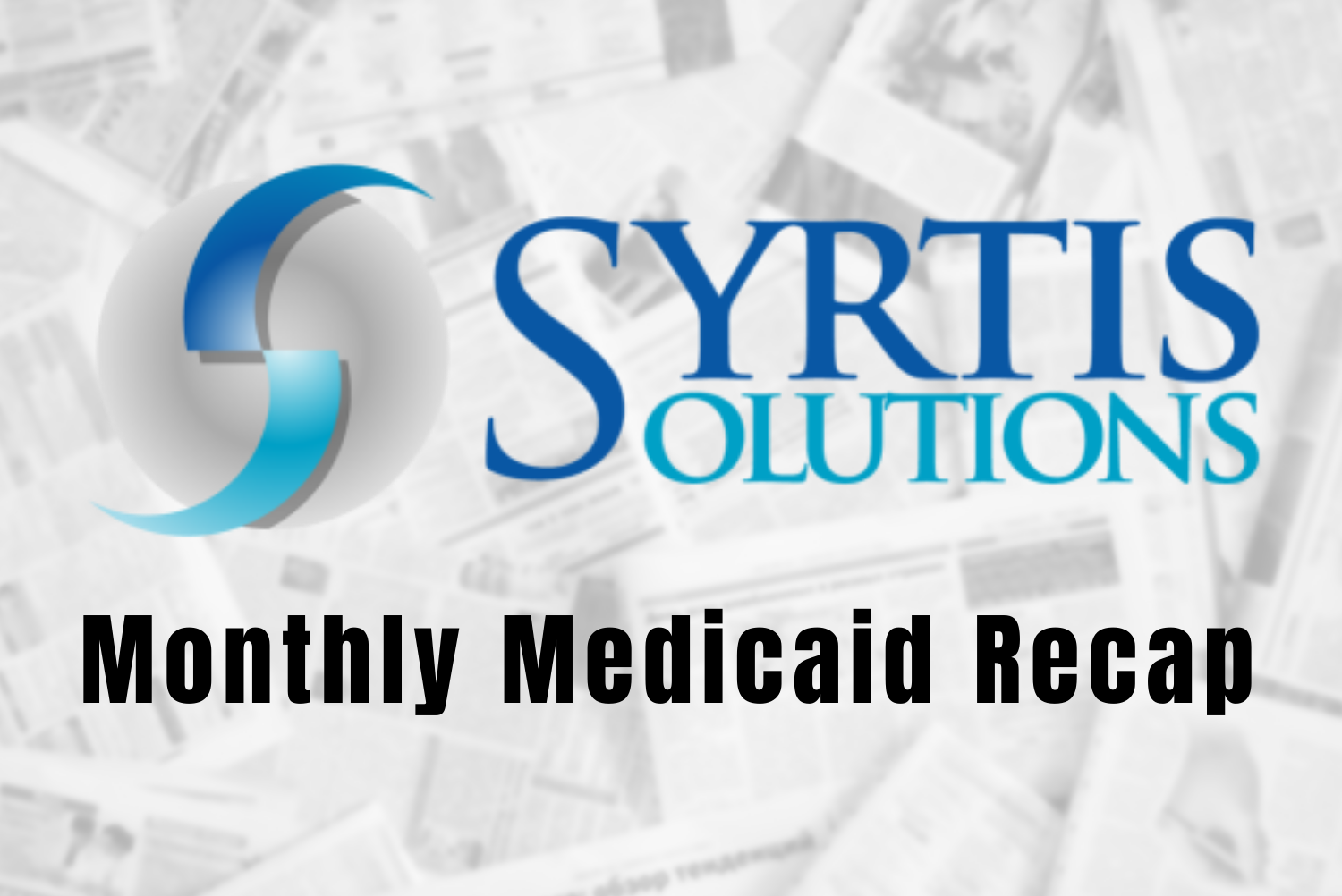 04 Aug

MEDICAID NEWS RECAP – JUNE 2022

Syrtis Solutions distributes a monthly Medicaid news summary to help you stay up-to-date. The monthly roundup focuses on developments, research, and legislation that relates to Medicaid program integrity, cost avoidance, coordination of benefits, improper payments, fraud, waste, and abuse. Below is a summary of last month's Medicaid news.
---
CMS recently imposed its first fines for price transparency violations, cited hospitals for not complying with the COVID-19 vaccine mandate and called out payers for cutting agents' commissions amid record ACA enrollment. Becker's has reported on the following 11 CMS moves in the last month. Finance 1. Atlanta system 1st in US to face CMS fines for price transparency violations Atlanta-based Northside Hospital is the first health system in the nation to be fined by CMS for violating federal price transparency laws, CMS told Becker's.