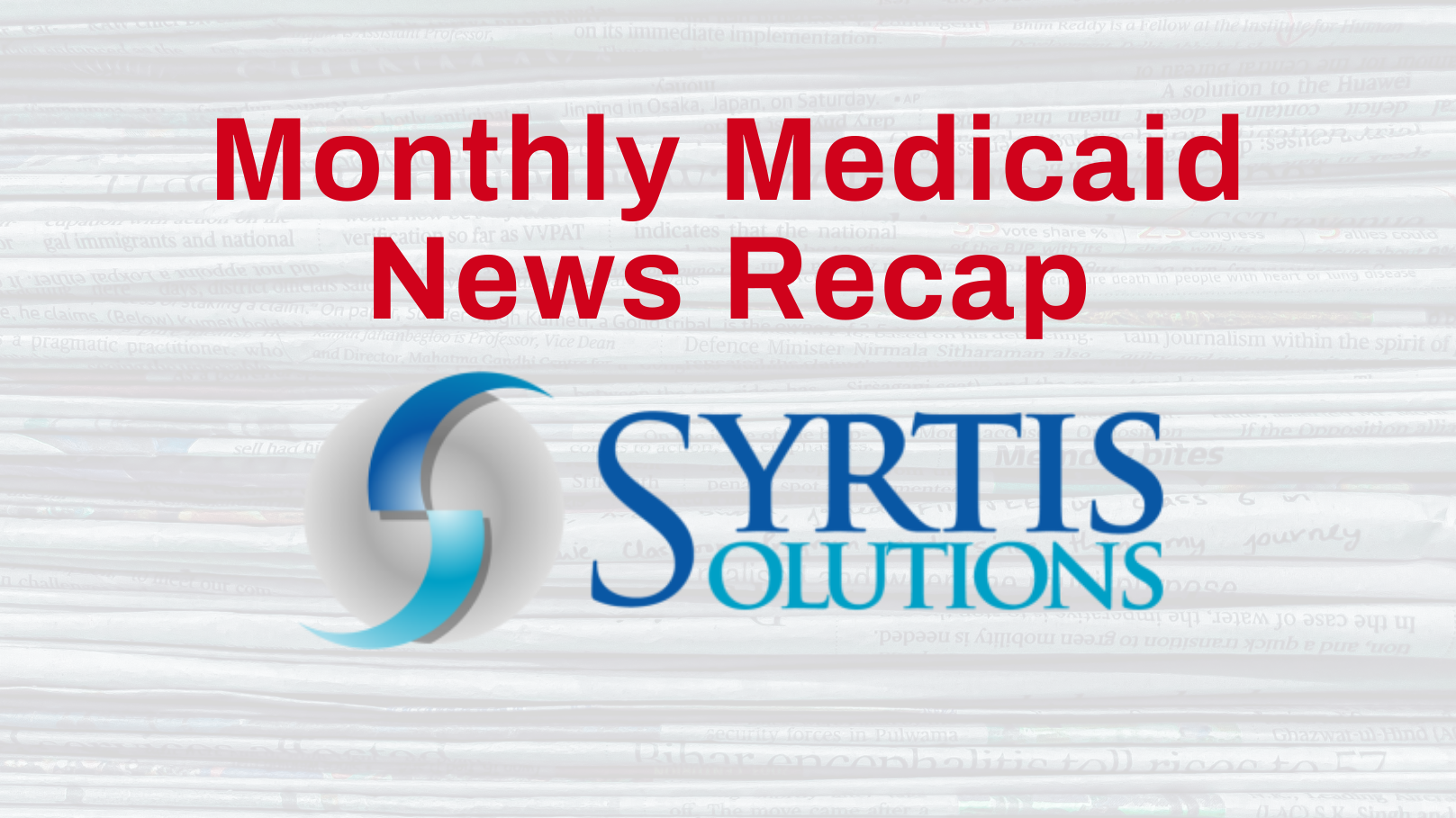 28 May

MEDICAID NEWS RECAP – MAY 2021

Syrtis Solutions distributes a monthly Medicaid news summary to help you stay up-to-date. The monthly roundup focuses on developments, research, and legislation that relates to Medicaid program integrity, cost avoidance, coordination of benefits, improper payments, fraud, waste, and abuse. Below is a summary of last month's noteworthy Medicaid news.
---
Improper payments cost Medicaid $86.49 billion in 2020 alone. A common misunderstanding is that improper payments come from fraud and abuse when in reality the majority come from prosaic, ordinary problems such as eligibility errors and antiquated data systems. Fraud in Medicaid may well still be a significant issue, but when improper payments are the outcome of eligibility errors rather than fraud, the true scope of the challenge can better be resolved.
The state's Medicaid agency is setting up plans for a health insurer bidding competition that will award a new multibillion-dollar medical contract. "We'll be looking for the best bang for the buck,'' Frank Berry, commissioner of the Georgia Department of Community Health (DCH), said last week at an agency board meeting. The current Medicaid insurers are being paid a total of about $4 billion a year for delivering medical services to more than 1 million members.