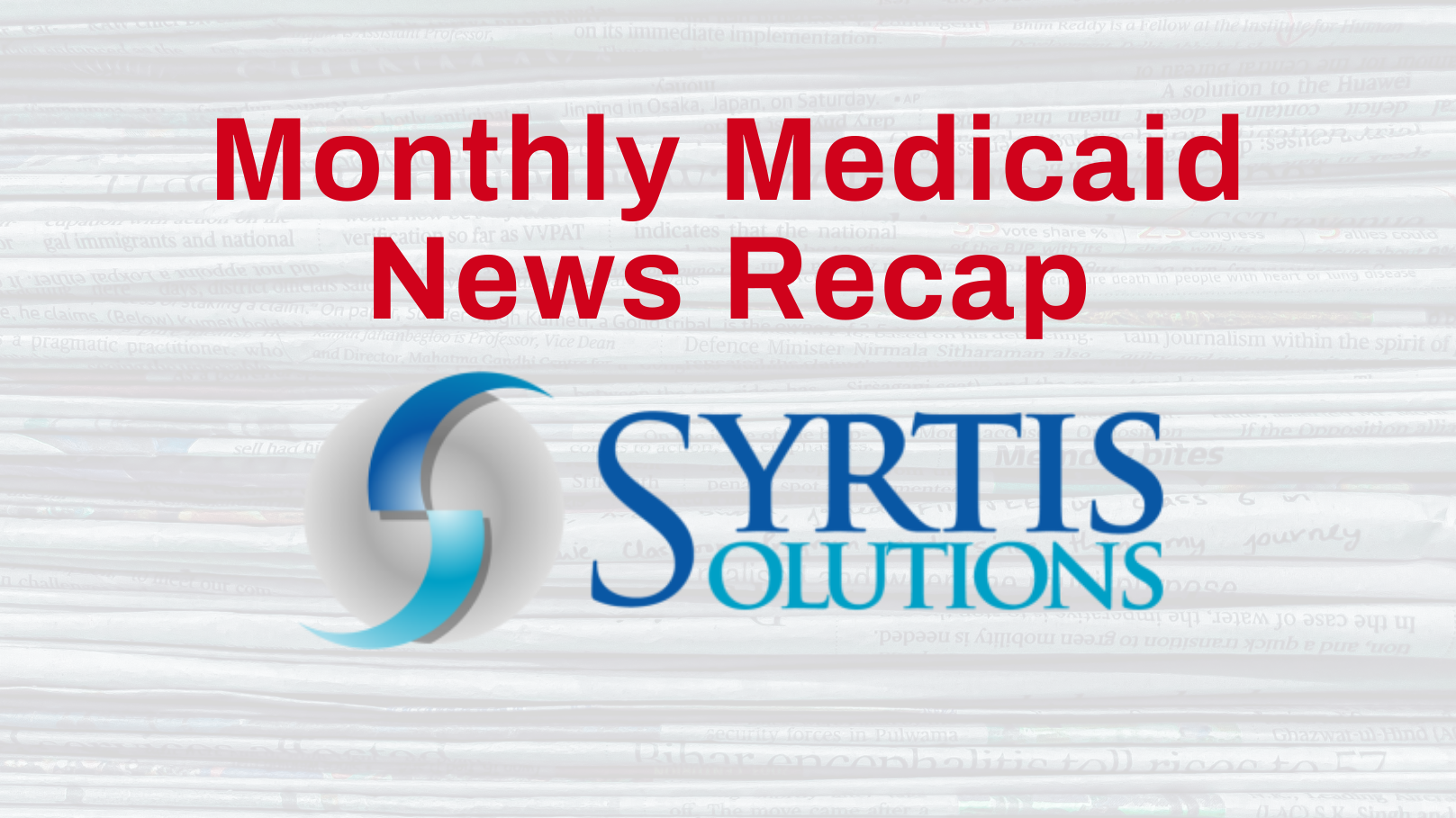 30 Sep

MEDICAID NEWS RECAP – SEPTEMBER 2021

Syrtis Solutions distributes a monthly Medicaid news summary to help you stay up-to-date. The monthly roundup focuses on developments, research, and legislation that relates to Medicaid program integrity, cost avoidance, coordination of benefits, improper payments, fraud, waste, and abuse. Below is a summary of last month's noteworthy Medicaid news.
---
The Biden administration plans to lean heavily on the Affordable Care Act's insurance exchanges to sign up people who may quickly drop off Medicaid's rolls once the public health emergency ends, according to the head of Medicare and Medicaid. Centers for Medicare & Medicaid Services Administrator Chiquita Brooks-LaSure said that the agency realizes states have a pending dilemma with how to redetermine Medicaid eligibility after the end of the COVID-19 public health emergency ends, which could be some time next year.