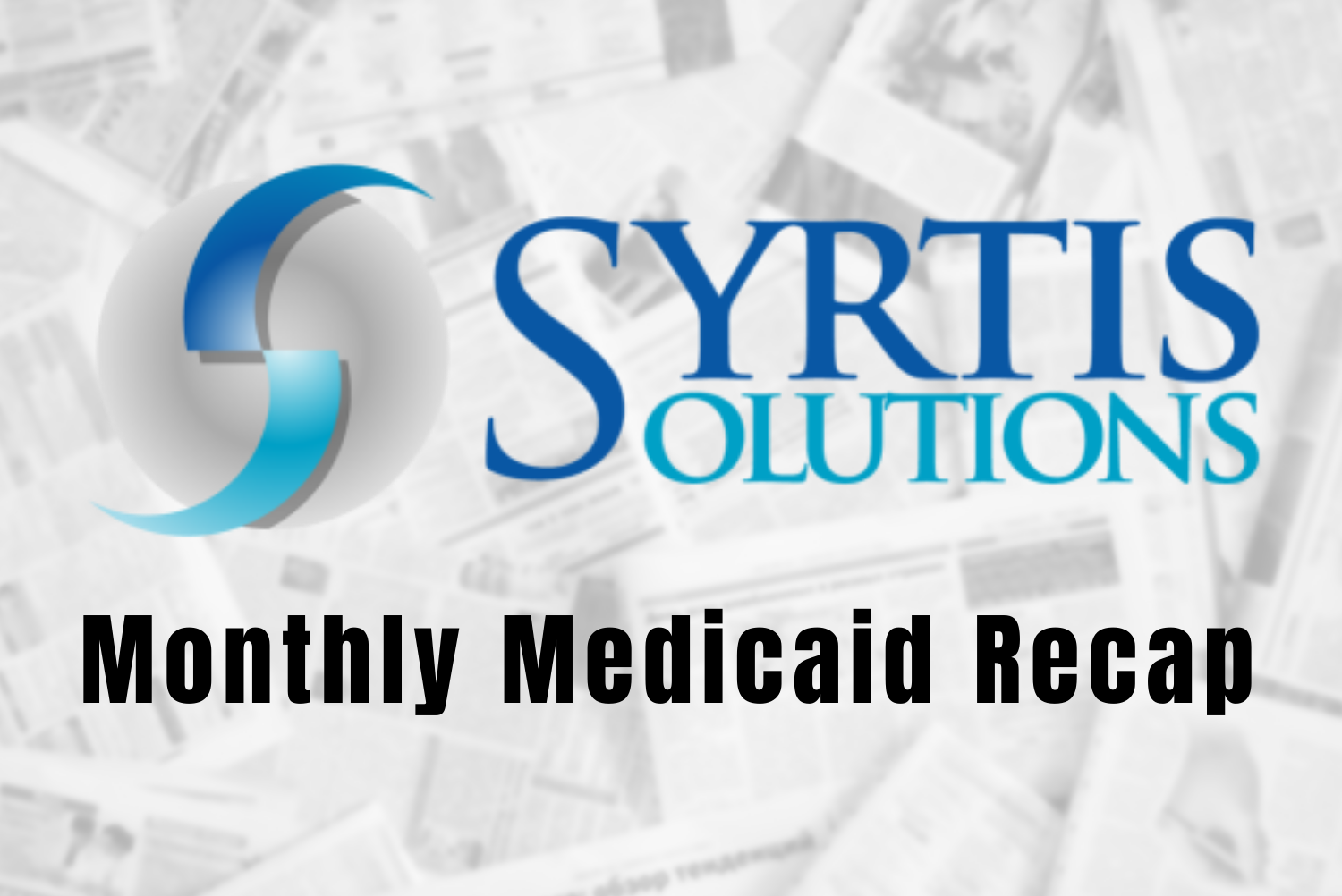 06 Oct

MEDICAID NEWS RECAP – SEPTEMBER 2022

Syrtis Solutions distributes a monthly Medicaid news summary to help you stay up-to-date. The monthly roundup focuses on developments, research, and legislation that relates to Medicaid program integrity, cost avoidance, coordination of benefits, improper payments, fraud, waste, and abuse. Below is a summary of last month's Medicaid news.
---
The recent passage of the Inflation Reduction Act of 2022 (IRA) includes a number of climate, tax, and health care provisions and prescription drug reforms. While the prescription drug reforms primarily apply to Medicare; some provisions interact with the Medicaid Drug Rebate Program (MDRP) and could increase overall Medicaid prescription drug spending. In FY 2020, Medicaid gross drug spending was $72 billion and $39 billion was offset by rebates, resulting in $33 billion of net spending that is shared by states and the federal government, accounting for approximately 5% of total Medicaid spending.