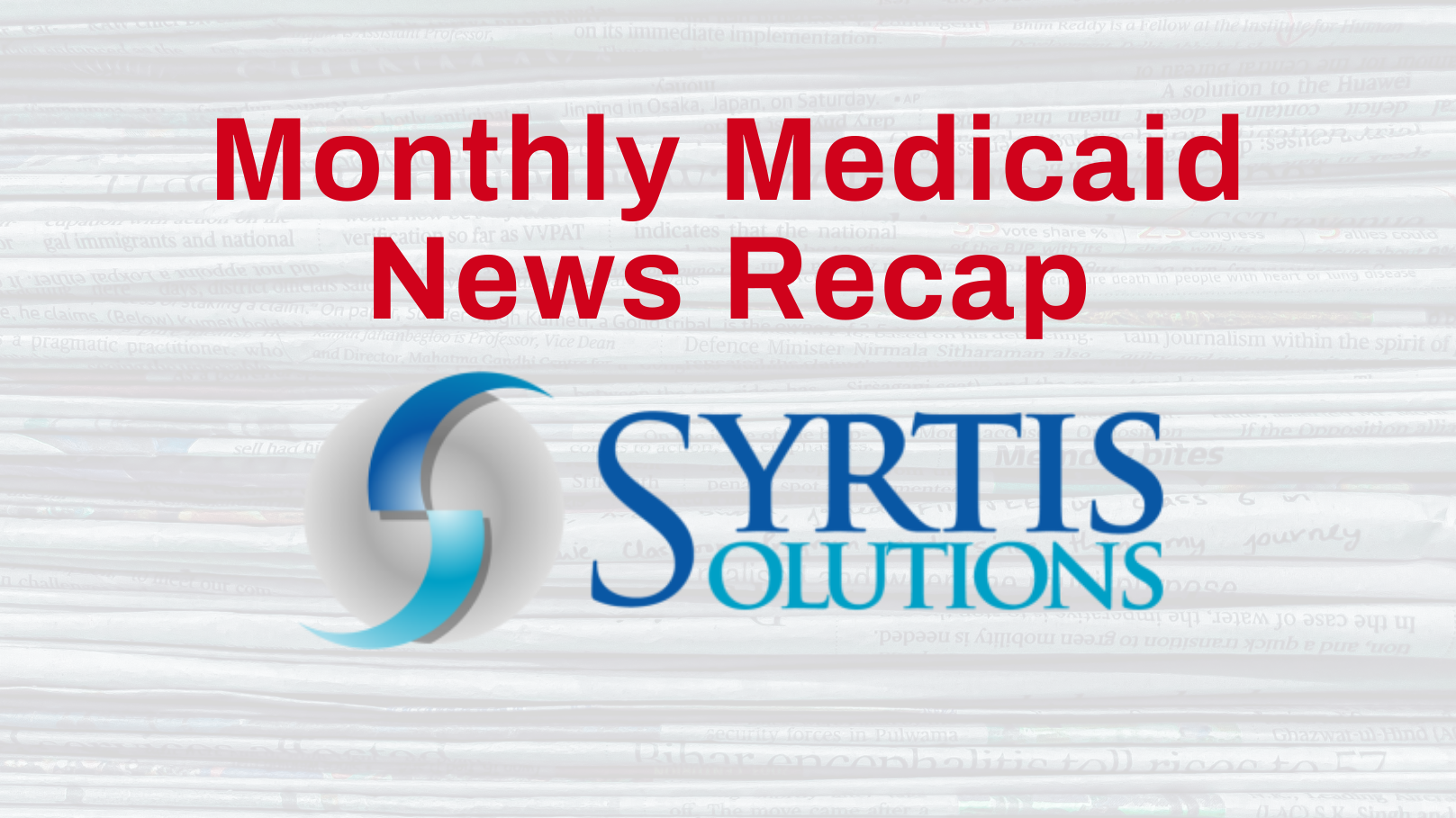 02 Nov

OCTOBER MEDICAID NEWS RECAP

Syrtis Solutions distributes a monthly Medicaid news summary to help you stay up-to-date. The monthly roundup focuses on developments, research, and legislation that relates to Medicaid program integrity, cost avoidance, coordination of benefits, improper payments, fraud, waste, and abuse. Below is a summary of last month's noteworthy Medicaid news.
---
Data from the federal government indicates that more than 4 million people enrolled in the Medicaid program this spring due to the pandemic driven economic downturn. The 5.7% spike came after the surge in unemployment and the loss of corresponding employer-sponsored healthcare coverage. In response to the Coronavirus and the recession, the CARES Act was passed in March. The bill prohibited states from disenrolling members and scaling back program eligibility during the public health crisis.
The head of Centers for Medicare & Medicaid Services reiterated support for Medicaid work requirements as enrollment in the program swells this year. CMS Administrator Seema Verma spoke about work requirements during an interview Wednesday with the Aspen Institute. Her remarks come less than a month after a study in Health Affairs found that work requirements in Arkansas did not lead to more employment. "I am supportive of states making decisions about their programs and deciding what has worked best," Verma said. She added that 20 states have been interested in the work requirements program.